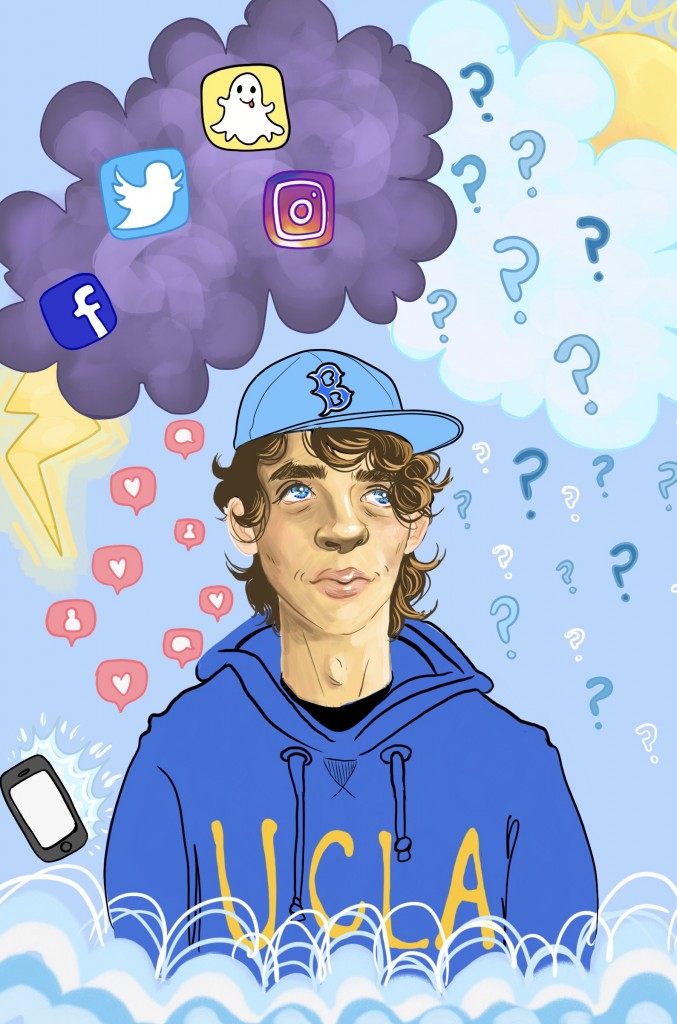 Over the past few weeks, Mark Zuckerberg, among other tech moguls, came under scrutiny by Congress for the role social media played in the 2016 presidential election. Many political analysts have argued that external forces, of Russian troll farms at Twitter robots, dealt a blow to America's fair electoral system.
These Congressional hearings were the product of recent revelations about Cambridge Analytica, the consulting firm that used your Facebook data to help the Trump campaign target voters. The consulting firm has since to close, but the controversy surrounding Zuckerberg and Facebook's privacy policy persists.
Following the congressional hearing, Facebook experienced a massive exodus led by the hashtag #DeleteFacebook. Tech titans such as Elon musk, and music icons, including Cher, has taken down their Facebook pages in an effort to protect their privacy and let big tech companies know that there are consequences to undermining user trust.
While many, including members of Congress who toast him during his testimony, blame Zuckerberg and Facebook for the data breach, some digital activists argue that an incident like this was inevitable.
As ironic as it is to use a hashtag to announce your departure from social media, I can't help but wonder if quitting social media – or even just Facebook – is practical for millennials. Many say quitting social media is the only real way to protect your privacy, but what do you lose – and what do we, as students, lose in the process?
In an effort to answer these questions and more, I took on the Herculean task of quitting social media for a week. At first I thought I could just quit Facebook, which seemed to be the biggest culprit. But I learned by exploring more than most technology companies use your data in a less than tasty way. I figured if I quit Facebook, I might as well quit Messenger, Instagram, Snapchat, Twitter, WhatsApp, Venmo, GroupMe, and LinkedIn, many of which are also subsidiaries of Facebook.
I have to admit, I'm not the biggest user of social media to begin with. I rarely post and tend to only like photos and posts from those I'm really in touch with – except for the few posts that really resonate with me. I probably interact with news sources as often as I do with people on Twitter and Facebook.
With that in mind, here's how my week went, platform by platform.
Instagram: Quitting Instagram has been one of the most difficult tasks of my week off. Instagram is the most recent addition to my social media presence – I joined less than two years ago – but realized how much I only use it when I needed to quit. I mainly use Instagram for entertainment during class and study breaks, but this time adds up. It got easier to avoid over the week, but I still found myself sitting and instinctively opening my phone to kill time. Ultimately, Instagram is one of the funniest social media platforms out there., because it uses carefully selected images to keeping up with old and new friends – something I'm just not ready to give up.
Snapchat: One easy-to-quit app was Snapchat, a platform I had already quit after the most recent update. At least that's what I thought, before my unopened Snapchats started to pile up. I'm not sure I'm using Snapchat like most others do. I always only take 10 people and keep my friends list reduced to around 50 friends. because I honestly don't care about staying on top of other people's lives through Snapchat. Snapchat seems frivolous and unnecessary – an app that does only half of what Instagram does, and worse than Instagram. Stopping wasn't horrible, but it was really satisfying to go through all of my Snapchats at the end of the week.
GroupMe: Leaving GroupMe was a blessing because I never really liked it to begin with. I don't know what it is about GroupMe, but I feel like something about the platform brings out the more boring side of people. I deleted it during my week off and will never go back. However, many student organizations rely on GroupMe as their primary form of communication, resulting in a flurry of unopened messages and notifications. But if you're looking to cut down on your social media use, GroupMe might be the easiest. one to go. Facebook Messenger and Slack do the same thing – they just do it better.
WhatsApp : I only use WhatsApp when I am abroad. Stopping it hasn't affected my life at all, especially since I can use iMessage to text most of my international friends. If you are looking for an alternative, try Telegram. It's like WhatsApp, but protects your privacy with an advanced encryption algorithm. While WhatsApp can serve international students well, if Facebook is really going through all of our posts, this might be the one to cut.
LinkedIn: LinkedIn has been one of the hardest platforms to leave, not because it's my favorite form of social media, but because LinkedIn has been a staple in my internship search. LinkedIn is a great resource, and for someone who is increasingly desperate to make summer plans, leaving the app might not be the best way to log out.
Venmo: Venmo was another difficult platform to leave. Even though Venmo is a less traditional form of social media – you literally send money to people from your phone – it could be one of the more trusted forms due to its contracts with most of the big guys. financial institutions. Today, most restaurants, stores, and student organizations accept Venmo because of its convenience. People pay club dues on Venmo, buy tchotchkes and snacks on Bruinwalk, and even pay rent through the service. As the era of cash draws to a close and digital payment methods are on the rise, leaving Venmo was more onerous than any other. Definitely a keeper.
Twitter: Twitter was another social media platform that I missed during my week off. Not because I tweet frequently, but because it's one of the ways I keep up to date with the rest of the world. I follow people like former President Barack Obama and pages like the Washington Post and Entertainment Weekly. This was another app that I found myself instinctively checking out in times of dullness. I don't know how much Twitter goes through our private messages, but if there was any real political or social reason to quit, it would be that it gave a platform for certain users to spit lies and encourage destructive speech.
Facebook: Unfortunately, the biggest aggressor was the most difficult platform to stop. I have been using Facebook for years and it has become a staple in my daily routine. I can follow everything my friends and family are doing; I'm the New York Times, Washington Post, CNN and other news sites – make Facebook my main source of information. I plan and respond to events, so Facebook helps me plan my life. For a college student, it seems impractical to quit due to its indomitable reach and unrivaled service. Facebook groups such as Free and For Sale and UCLA Ride Share have become integral parts of my college experience, facilitating connections between myself and my fellow students. It is one of the best tools we have for reaching a wider audience than previous generations, and for sharing diverse ideas and developing on our own.
People who threaten to quit Facebook are like those who threatened to quit the United States if Donald Trump were elected president: their dramatic rhetoric aims to grab attention and make a statement, but fail to address the underlying issues. underlying. Facebook has become our digital nation and rather than abandon it we must try to fix it.
Social media isn't all bad; just look at the #MeToo movement. Online platforms have the power to create immense change, and if we are to protest anything, it is the institutions that let companies abuse consumers like us.
2018 is a great year, and if we are to regain our autonomy, we must start now. So instead of leaving social media, follow your favorite activists, share important stories, retweet those campaign announcements, and message your reps. We can create change, and we need a platform to make it happen.